A Gen Z gamer shared her frustration with the increasingly difficult job market and its requirements for entry-level roles in a TikTok video this week.
Despite there being 9.55 million job openings in September, many workers are having a difficult time getting past the application phase, with many entry-level positions asking for specific experiences that the average college-educated American might not have.
Gen Z TikToker @yvonnie, who also streams her gaming on Twitch, called out a recent job posting that requires its candidates to be bilingual, reflecting the growing expectations for Gen Z-ers looking for jobs.
While Yvonnie was initially excited to see the job listing at Los Angeles bakery Harucake, she was taken aback by the specific language requirements.
"I have to be bilingual in English and Korean," Yvonnie said in her video, which currently has over 48,000 views, as she read the listing. "I didn't make even past the basic requirements."
After she saw her friends on the Instagram job post asking, "Can we work there?" Yvonnie joked that nepotism could get her the job there instead. "Hey, they get in and bring me in. Nepotism."
Yvonnie then asked, "But do you think they'll make an exception? I'm bilingual, just not Korean. But there's going to be Chinese customers, right? I can speak Chinese."
The TikToker then went on to say she can also speak some French, but this still might not be enough for the barista, cake decorator and baker positions Harucake is hiring for.
Increasing Job Requirements
Some say that the catch 22 of an entry-level college job or a starting restaurant role that require specific experience and skill sets have been hurting Gen Z and millennials for several years now.
The definition of "entry-level" has significantly changed from when Baby Boomers were graduating college, with summer internships now becoming mandatory to enter many industries. This is especially harmful for candidates from low-income families, who likely will not be able to afford taking on an unpaid or low-paid internship while working to pay college bills.
The issue is clear when looking at the job listings of today. A 2021 study of job postings on LinkedIn discovered that 35 percent of "entry-level positions" demanded years of relevant work experience.
There might be one silver lining to the skills listed in job postings today, though, Christina Morrison, a manager of HR services with Insperity, told Newsweek.
"Employers today may be listing more skills on entry-level job posts not because they want to rule candidates out, but because they want to bring in a wider talent pool and include candidates without a degree," Morrison said.
One of the biggest skills in demand tends to be bilingualism.
"The workforce, and the United States in general, is an increasingly multilingual place," Morrison said. "Employers with customers, clients or teams who speak a language other than English may prefer applicants who speak the same language."
The steeper requirements arrive even as HR leaders have been asking themselves how to attract top Gen Z talent, who typically prioritize different things in a career and workplace than their predecessors.
Gen Z, which encompasses anyone between the ages of 11 and 26 today, are looking for companies more fully committed to diversity and mental wellness. However, they're also demanding higher salaries as well as greater workplace flexibility. Many of them attended school during the pandemic, so remote work does not seem out of the question as a job requirement.
They also seek out jobs differently than graduates of the recent past, using social platforms like TikTok and Instagram in a way many other generations haven't.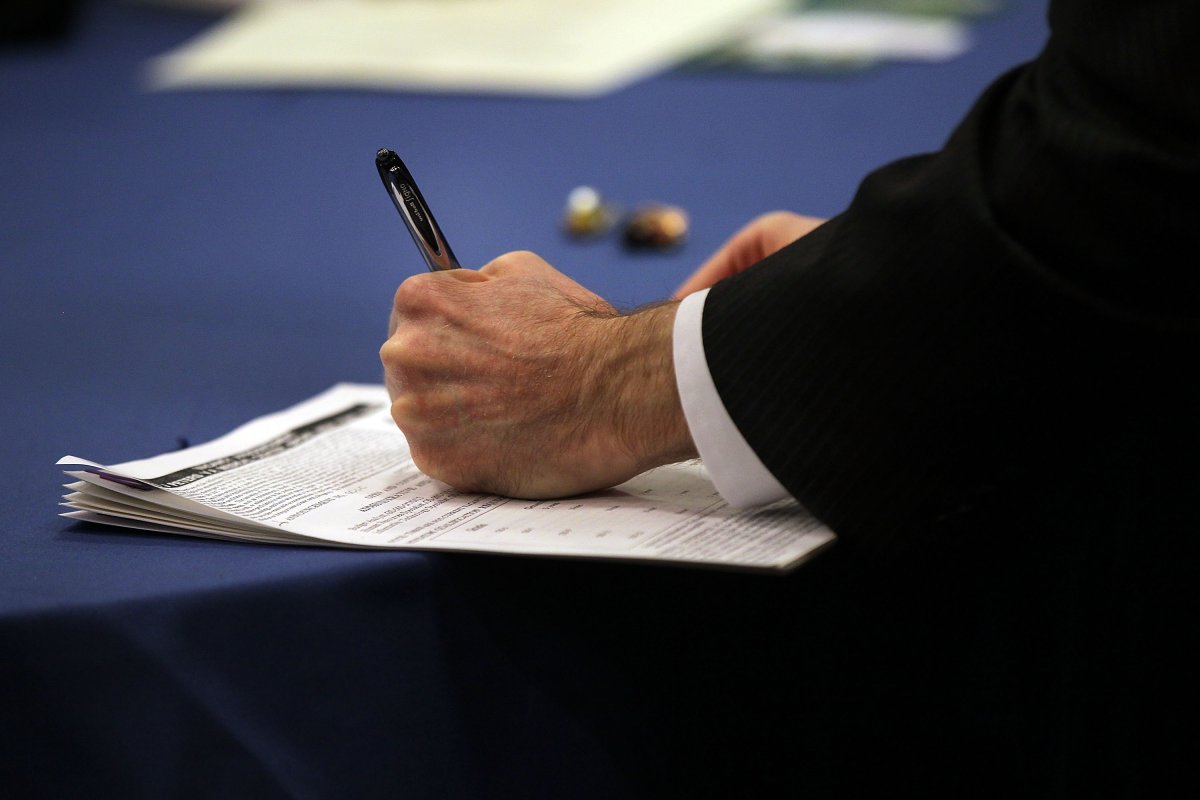 They also don't see job hopping in the same negative way as other generations and tend to use this as a way to find better opportunities and higher salaries, Heather Porter, who works for language learning platform Preply, told Newsweek.
"Gen Z's approach to the job market differs from previous generations," Porter said. "They are more likely to be actively or passively seeking new job opportunities, since they also have a higher likelihood of feeling underpaid and are more inclined to pursue better compensation, even if it means moving abroad."
According to Porter, because many Gen Z members of the workforce are committed to remote work and travel, bilingualism is becoming a more popular job requirement.
"As remote work becomes more prevalent, and global connectivity increases, the ability to speak multiple languages is becoming more important," she said. "Many jobs preferring or requiring a second language are remote positions."
Uncommon Knowledge
Newsweek is committed to challenging conventional wisdom and finding connections in the search for common ground.
Newsweek is committed to challenging conventional wisdom and finding connections in the search for common ground.