The Israeli military has accused international media outlets of impatience in reporting on the lack of a significant Hamas footprint at the Gaza Strip's largest hospital as Israeli forces continue to scour the premises in search for a vast underground tunnel network.
Prior to the Israel Defense Forces (IDF) entering Shifa Hospital for the first time on Wednesday amid the ongoing war with Hamas, Israeli officials had issued claims that the sprawling complex was being used by the Palestinian movement as cover for a significant subterranean base of operations. After three days of raiding the site, the IDF has presented footage of what it said were some weapons and equipment believed to belong to Hamas on the premises, as well as an apparent shaft within the perimeter of the hospital.
But as international pressure builds on Israel to reveal evidence of a more substantial Hamas presence at Shifa, IDF spokesperson Rear Admiral Richard Hecht told reporters Friday that he was "very frustrated by the level of patience."
"We probably fell for that trap," Hecht said. "Probably other militaries would say, 'This is a long process, we're under fire.' This can take time. It's like finding a needle in a haystack, finding that shaft.
"This is a long military operation, it's going to take time, also with the tunnels. I said to one of the journalists last night, 'I'm sorry that I don't meet the timeline of your news. I can't be that quick in showing you [Hamas Gaza chief Yahya] Sinwar's office.'"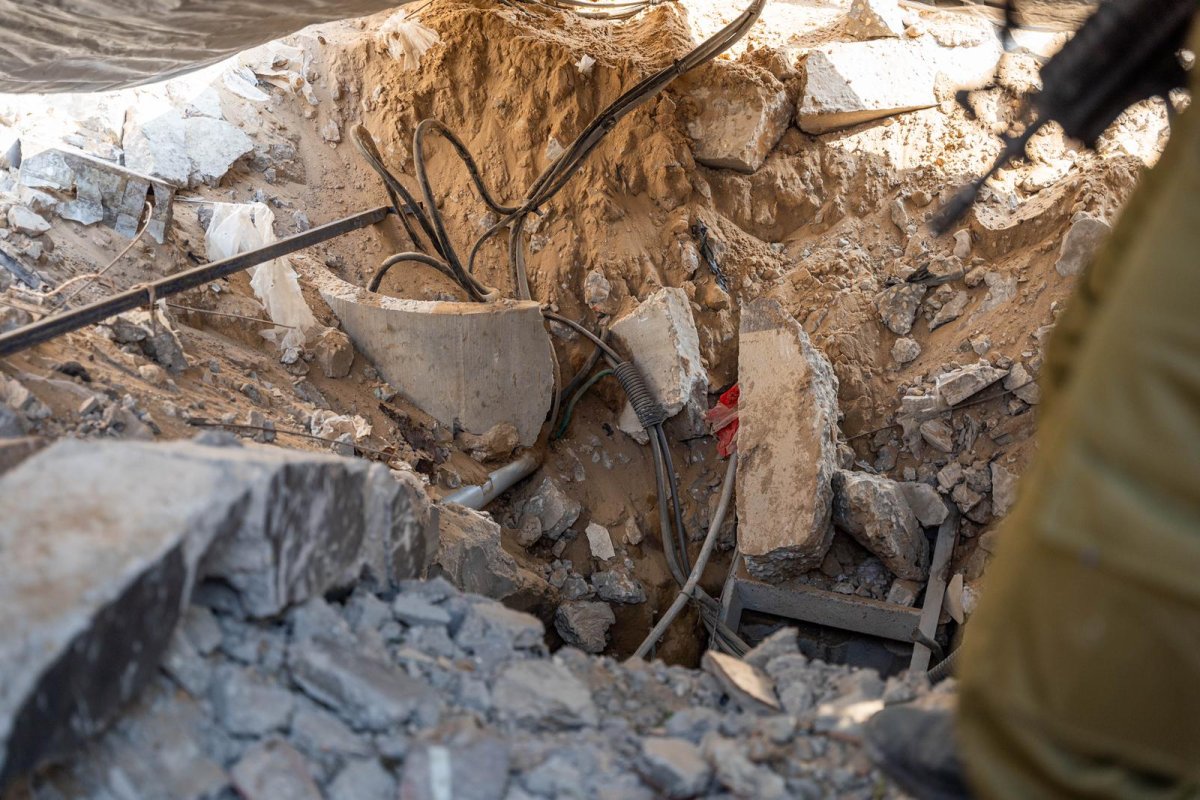 The IDF has not yet confirmed that the shaft in question was related to the suspected Hamas tunnel network said to be at Shifa. Hecht showed journalists a video of what he said was a drone entering the underground opening, which he said revealed the presence of electrical wires and a staircase.
Hecht, who had recently visited the site, said the IDF had so far entered the MRI building of the hospital, as well as the basement of the "Qatari wing." The IDF has yet to enter the emergency ward and was still "looking at other areas where there are suspicious shafts," he said.
Leading the search effort is an elite Israeli Air Force unit known as Shaldag, or "Kingfisher." Like the Sayeret Matkal, which it was once part of, Shaldag specializes in secretive high-stakes operations including search and rescue and commando raids.
Major General Yaron Finkelman, commanding office of the IDF's Southern Command, testified to Hamas' alleged activities at Shifa and other hospitals in a video distributed by the IDF on Friday.
"We see the presence of Hamas in all the hospitals," Finkelman said in remarks delivered to IDF personnel near the opening of the shaft at Shifa. "It is a definite, clear presence.
"They are cynically using these hospitals as we can see here in the heart of Shifa," he added. "That's what we see, that they are hiding under the hospitals with weapons, with command centers, with capabilities, and this tunnel is further proof of that."
Pointing to further potential evidence of Hamas' presence at Shifa, the IDF has said it recovered the bodies of two abducted Israeli nationals, one civilian and one IDF corporal, "from a structure adjacent to the Shifa Hospital."
More than 200 people were believed to have been seized by Hamas and other Palestinian factions in an unprecedented October 7 surprise attack in which Israeli officials say that about 1,200 people were killed in Israel. Since the IDF launched a historic aerial assault and subsequent ground incursion of Gaza, the Hamas-run territory's Palestinian Health Ministry has counted more than 11,500 killed.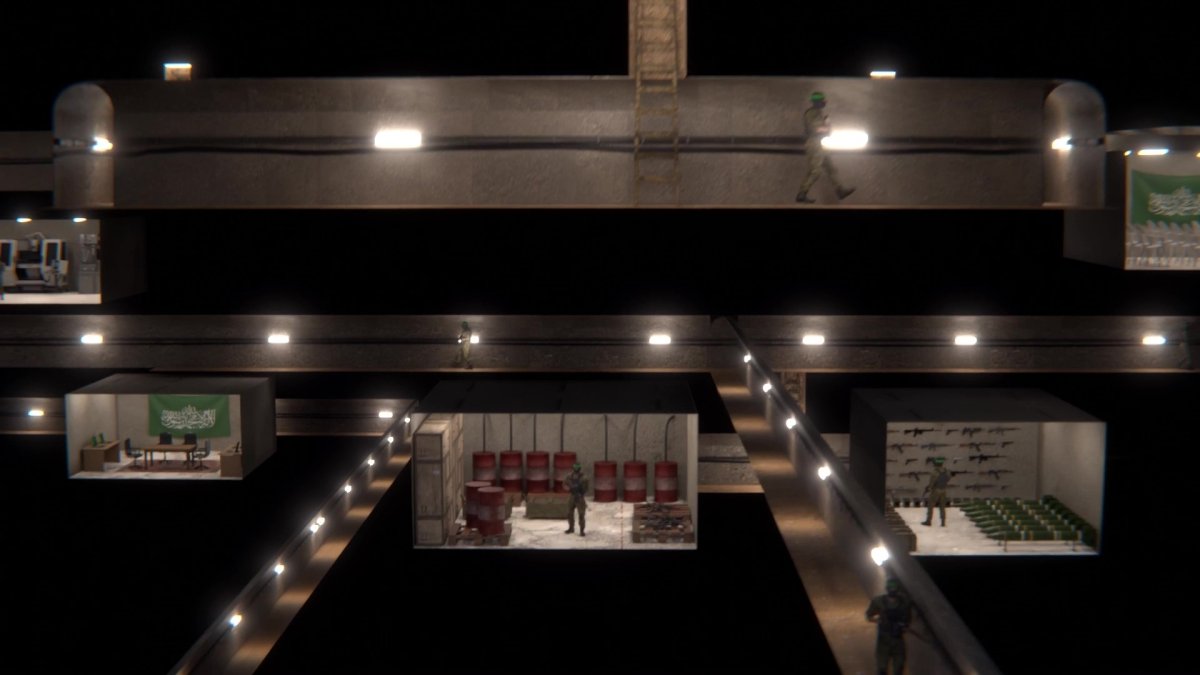 Hamas has continued to deny that it used hospitals to conduct military operations and has accused Israeli forces of violating international law by raiding medical facilities such as Shifa.
"Alarming reports unveil a grim reality at the Al-Shifa Health Complex, now transformed into a military fortress bristling with occupation tanks and snipers," Hamas said in a media statement Friday. "This militarization has resulted in an egregious denial of access to the hospital pharmacy, precipitating a humanitarian crisis with fatal consequences for numerous patients and injured people.
"Notably, the theft of martyrs' bodies by Israeli perpetrators significantly intensifies the gravity of the situation," the statement added. "The deliberate imposition of catastrophic conditions, including severe shortages of water, food, and medicine, compounds the suffering for thousands of patients, displaced people, and beleaguered medical staff."
Hamas asserted that "the prevailing reality highlights a systematic campaign of elimination targeting every Palestinian within the hospital, unfolding in full view of the global community."
Given the United States' support of its Israeli ally, the group also holds "President [Joe] Biden and his administration directly responsible for the acts of ethnic cleansing carried out by the Israeli occupation, not only within Al-Shifa Hospital but also against children, women, and defenseless civilians across various locations in the Gaza Strip."
A separate statement issued Friday by Hamas' military wing, the Al-Qassam Brigades sought to rebut Israeli Prime Minister Benjamin Netanyahu "and his army spokesperson's falsehoods concerning the purported existence of Zionist prisoners in hospitals."
"We hereby announce that some of them have been transferred to healthcare facilities for necessary medical intervention," the Al-Qassam Brigades said, "given the gravity of their health conditions and with the aim of safeguarding their lives."
The Al-Qassam Brigades also announced the death of another Israeli prisoner, who was said to have undergone medical treatment and recovered, but then "tragically succumbing to panic attacks induced by recurrent bombings nearby."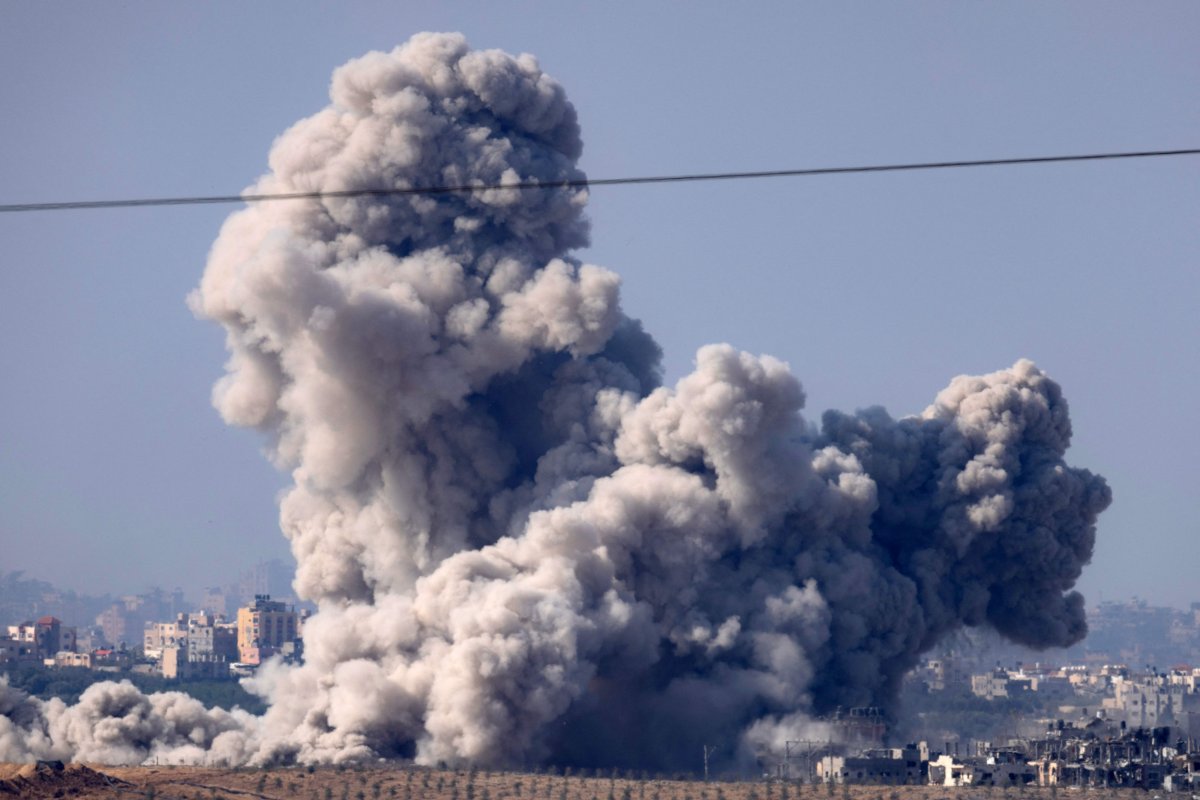 Meanwhile, regional governments and international organizations have continued to issue criticisms of the IDF's operations at Gaza's health facilities.
In reference to the IDF's use of the phrase "Qatari wing" to refer to a section of Shifa, Qatar Committee for the Reconstruction of Gaza Chair Mohammed Al Emadi "strongly denounced the Israeli occupation's allegations about the presence of a building belonging to Qatar inside the Al Shifa Media Complex in Gaza" in statement issued Friday by the Foreign Ministry of Qatar, which has provided extensive funding to health facilities in Gaza.
Emadi described the claims as "false allegations aimed at justifying Israel's targeting of hospitals as part of its extensive violations that targeted civilians and civilian objects" and stated that his committee's headquarters were located around three kilometers away at the Port of Gaza.
During a briefing Thursday, United Nations Commissioner for Human Rights Volker Türk called on Israel to cease military operations at Shifa to allow for an independent investigation to be carried out over Hamas' alleged presence there.
The following day, Stephane Dujarric, spokesperson for U.N. Secretary-General António Guterres, told journalists that the U.N. "has not been able to do an assessment mission to the hospital because of safety concerns at this point." He said that the U.N. has been "trying to get some of our own eyeballs onto the situation, but that has not yet been possible.
"We're obviously following the situation, getting reports and the situation there is extremely concerning for the medical staff and, most importantly, for the patients themselves. We reiterate once again the need for hospitals never to be used in combat."
Uncommon Knowledge
Newsweek is committed to challenging conventional wisdom and finding connections in the search for common ground.
Newsweek is committed to challenging conventional wisdom and finding connections in the search for common ground.