Detained former Russian commander Igor Girkin has announced his plan to challenge Vladimir Putin for the Russian presidency, after having previously called the current leader "too soft."
Girkin rose to prominence in the Russian military during the 2014 annexation of Crimea and later served as a commander for separatist forces in the Donbas region of Eastern Ukraine. A staunch Russian nationalist, he has long been a supporter of the invasion of Ukraine. However, as the conflict dragged on, he became a vocal critic of Russia's handling of Ukraine, writing at times about the military's poor resources and dwindling morale.
In July, officers from Russia's Investigative Committee, its major federal investigations agency, arrested Girkin at his residence in Moscow. Following a court appearance, he was held on pre-trial detention and charged with inciting extremism.
Though still detained, Girkin announced on Saturday his intention to run for president in 2024, according to a statement on his behalf.Girkin has previously called Putin "too soft" in his leadership of Russia and said that he would make a better president, Reuters reported. The statement, read in a Telegram video by a man claimed to be the co-chair of a group called Russian Movement for Strelkov, called on Girkin's supporters to set up a headquarters for his campaign and start collecting signatures supporting his candidacy.
Newsweek reached out to Russian government officials via email for comment.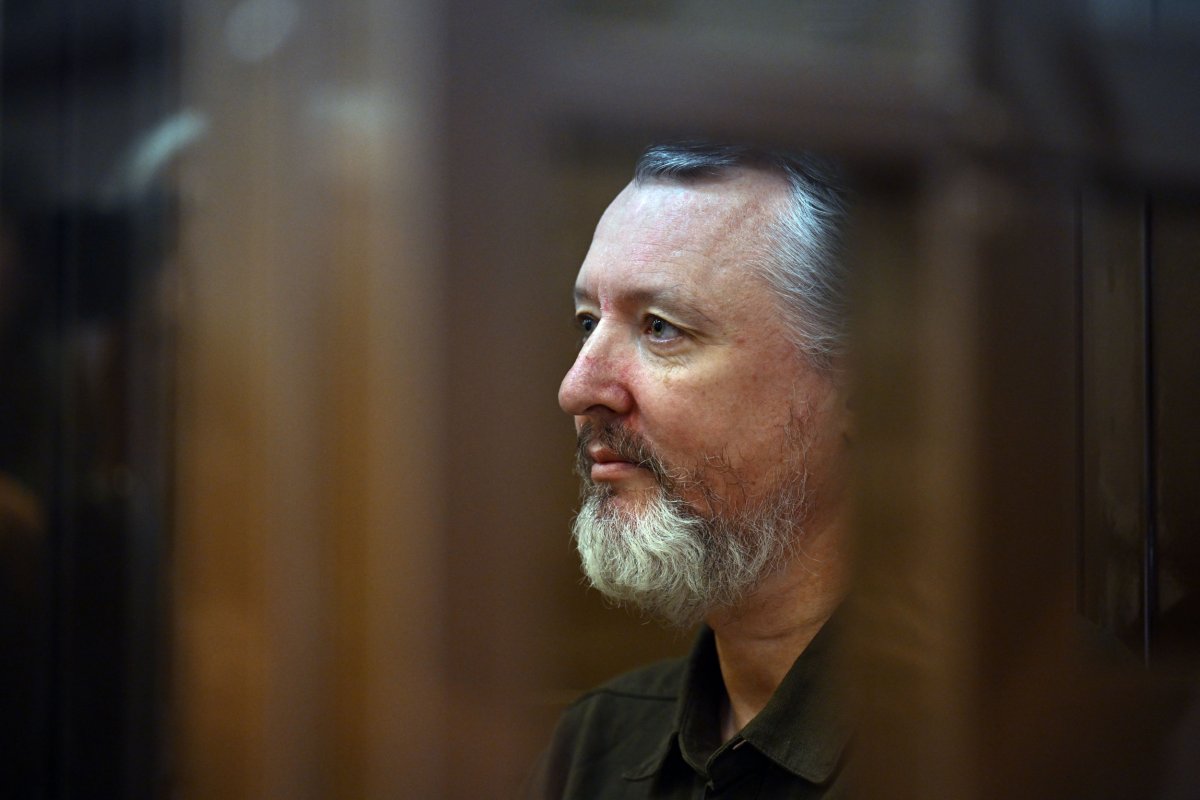 His arrest came after a tip-off from a member of the mercenary outfit, the Wagner Group, which in June launched a brief armed uprising against the Russian government after its leader, Yevgeny Prigozhin, accused the Russian military of shelling his soldiers.
Before that flare-up, Girkin had written extensively on his popular Telegram account about Prigozhin's escalating rhetoric against the Russian military and government, accusing the mercenary leader of declaring open war against the Kremlin. It was unclear at the time of publication how, if at all, these statements are related to his arrest and the Wagner tip-off.
Russian presidential elections are held every six years. In 2018, Putin won reelection, claiming to have received over 77 percent of the vote. Elections in the country have been widely and credibly accused of being unfair under Putin, with his political opponents often being jailed on thin pretenses and widespread allegations of electoral fraud.
Despite the international scrutiny, the Kremlin has maintained the stance that Putin's support from the Russian people is strong. In a statement to Reuters about Girkin's announcement, Kremlin spokesman Dmitry Peskov said that Putin's support is "unprecedented" and that he would win reelection by a massive margin if he opted to run in 2024.
Uncommon Knowledge
Newsweek is committed to challenging conventional wisdom and finding connections in the search for common ground.
Newsweek is committed to challenging conventional wisdom and finding connections in the search for common ground.