Iceland residents anxiously wait in anticipation of a volcanic eruption after officials recorded more than an estimated 1,700 tremors within the past 24 hours.
The Icelandic Met Office (IMO) said on Saturday afternoon the largest was recorded at Hagafell, near Grindavík, southwest Iceland, and had a magnitude of 2.8.
A GPS station near Grindavík recorded magma flow under the surface passing directly under the town as well as just to its north.
Sound clips of the magma bubbling under the surface of Grindavík were shared online by Northwestern University on November 10. The eerie sound started off quietly before the bubbling became more intense.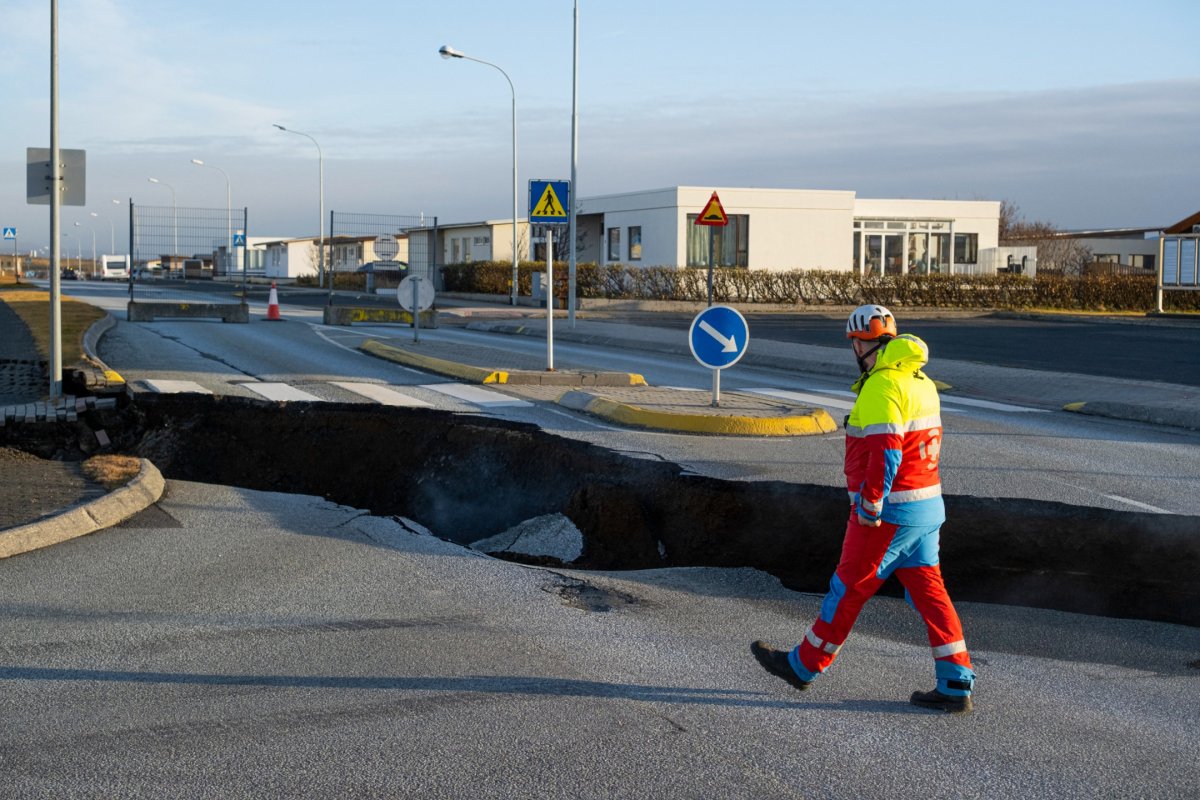 Photos taken in Grindavík earlier this month showed tremors had torn apart a large section of a road and people placing their belongings in a car as they prepared to evacuate.
Iceland is one of the most volatile areas for volcanoes in the world as the country straddles the North American and Eurasian tectonic plates. Areas where tectonic plates meet can be hotspots for earthquakes or volcanic activity.
The Nordic country has an estimated 30 active sites and is the location of the Eyjafjallajökull volcano that brought misery to plane travelers with widespread disruptions following its eruption in 2010.
According to Suðurnesjum police, who operate in the area where Grindavík, a town of 4,000 people, is located, residents who were evacuated from the town earlier this month are allowed to return as long as they have obtained permission to do so.
"The residents of Grindavík have been contacted and have the option to enter the town today," Suðurnesjum police said in a Sunday morning update.
"Attention has been drawn to the fact that the only ones allowed to enter the town have been invited to do so."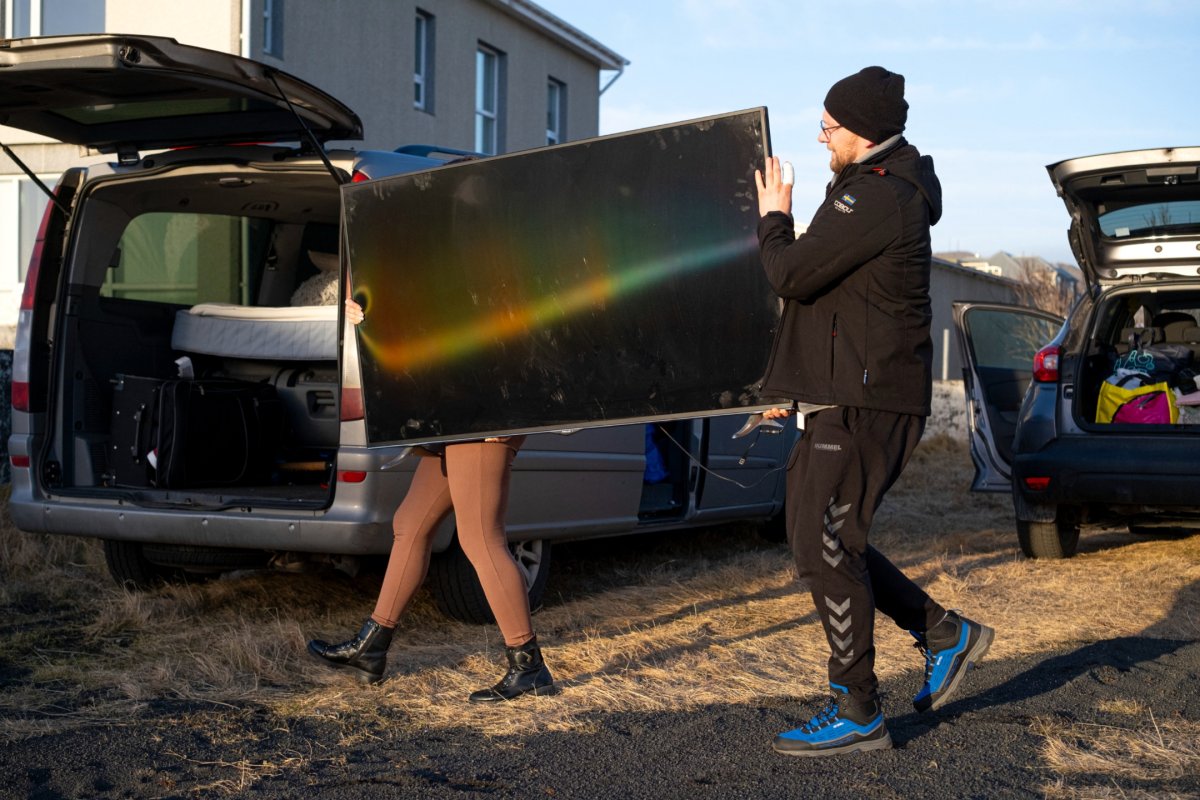 "First and foremost, the safety of the responders must be considered, most of them are volunteers. Their safety always needs to be ensured. There is still a high chance of an eruption."
A rescue route for residents has been established through the main road leading from Grindavík to the Reykjanesbraut highway 10 miles north that leads to the capital Reykjavík.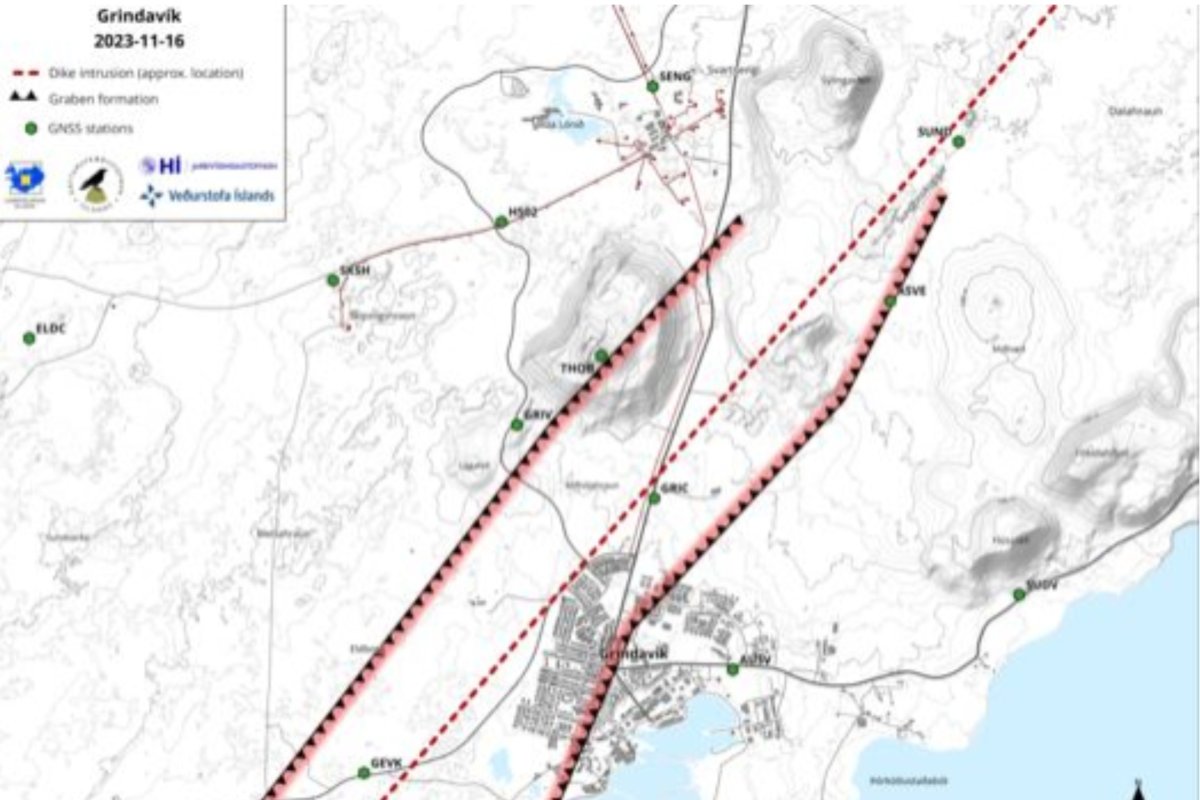 Newsweek has contacted the Suðurnesjum police and IMO for comment via email and its website, respectively.
According to Iceland outlet Víkurfréttir, a dog and cat hotel in Ásbrú, about 15 miles north of Grindavík, offered to take in companion animals while residents remain on edge over whether the volcano will erupt.
The English-language magazine Iceland Review reported that Grindavík residents were told to bring only essential items and that many animals, including companion animals, horses, and sheep were left behind.
Uncommon Knowledge
Newsweek is committed to challenging conventional wisdom and finding connections in the search for common ground.
Newsweek is committed to challenging conventional wisdom and finding connections in the search for common ground.