The case of a missing mother of four in Florida took a grim turn after police reported Sunday that her dead body had been found in a storage locker belonging to her estranged husband.
Prior to the announcement by local law enforcement, Shakeira Rucker, 37, had last been seen by her children on November 11 after she left their home in Winter Springs, Florida, to get dinner at a restaurant with her estranged husband, Cory Hill, 51. Winter Springs is a suburb located in the northeast corner of the Orlando metropolitan area.
Rucker was reported missing that night after seemingly going to the restaurant in Polk County with Hill and never making it home. Her family said she had told them via a phone call that she had picked up her food and was on her way home, but was not heard from again. Security obtained from the restaurant by police later confirmed that the pair had in fact been there.
After a week of searching, officials with the Orange County Sheriff's Office received a call from a storage facility Apopka, roughly 20 miles west of Winter Springs, complaining of a smell coming from one of their units. Once deputies entered the unit, which was later found to have been registered to Hill, they found Rucker's body covered in multiple gunshot wounds. It is believed that, however the incident came about, Rucker was killed at the same location where she was found.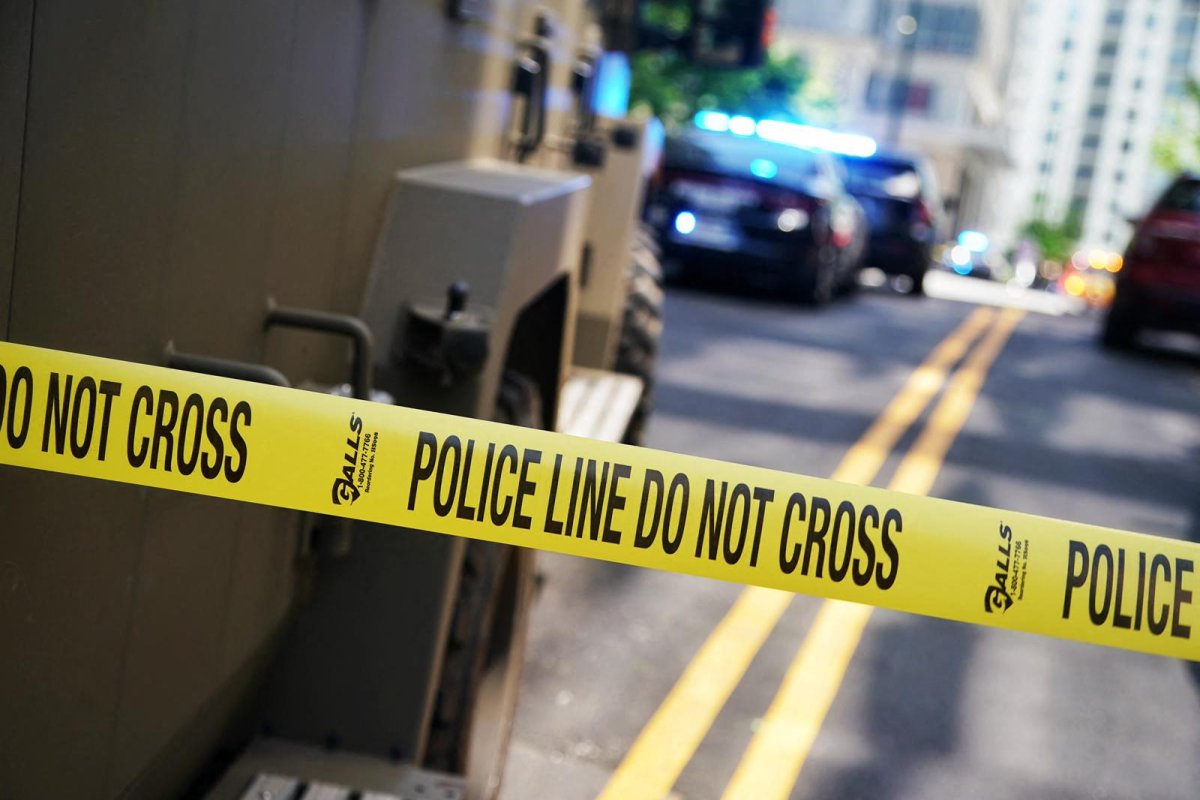 According to police, the day after his estranged wife had gone missing, Hill had been arrested on unrelated charges after he approached an ex-girlfriend, who had a domestic violence injunction against him, and opened fire on her and her family with a gun. While in custody, officials said that Hill refused to discuss the whereabouts of Rucker.
"Cory Hill could have stopped a lot of that pain and suffering by talking to investigators in the very beginning, instead of putting them through this week-long nightmare," Orange County Sheriff David Mina said at a Sunday press conference. "The storage unit was registered to him, he had to have known that we would eventually find her in there."
While Hill has not yet confessed to any involvement in Rucker's death, and a motive for her murder has not been established, officials now consider him to be the prime suspect. He is currently being held in jail without bond in relation to the November 12 incident, charged with attempted first-degree murder, shooting into an occupied dwelling, criminal mischief, possession of a concealed weapon by a convicted felon, and violation of a domestic violence injunction, with additional charges related to Rucker's case expected to be filed soon. Officials also noted that Hill had previously been convicted of murder in 1993.
Newsweek reached out to the Orange County Sheriff's Office via email for comment.
As a major city, the Orlando metro area ranks high among Florida regions in terms of violent crime. Statistics from 2019 published by Florida Daily ranked Orange County only behind Miami-Dade County, with 7,805 violent crimes reported across the entire year.
Uncommon Knowledge
Newsweek is committed to challenging conventional wisdom and finding connections in the search for common ground.
Newsweek is committed to challenging conventional wisdom and finding connections in the search for common ground.