An Ohio man is facing charges after lying about how he suffered injuries, baselessly claiming he was the victim of an anti-Palestinian hate crime, local police said.
Hesham A. Ayyad, 20, of North Olmsted, Ohio, is charged with making false alarms, falsification, obstructing official business, domestic violence and assault, according to records from the Lorain County Jail, which show he was released on bond on Wednesday.
Ayyad was taken to the hospital on October 22 after telling officers he had been hit by a vehicle in a "racially motivated" attack, claiming that he was struck on Cook Road in Olmsted Township near the North Ridgeville border, North Ridgeville police told local media.
Ayyad's claims sparked a Muslim civil rights group to demand that police investigate the alleged attack, according to an October 23 statement by the Cleveland chapter of the Council on American-Islamic Relations (CAIR-Cleveland)
As police investigated the incident, they discovered that Ayyad fabricated the ordeal, the North Ridgeville Police Department (NRPD) said in a statement.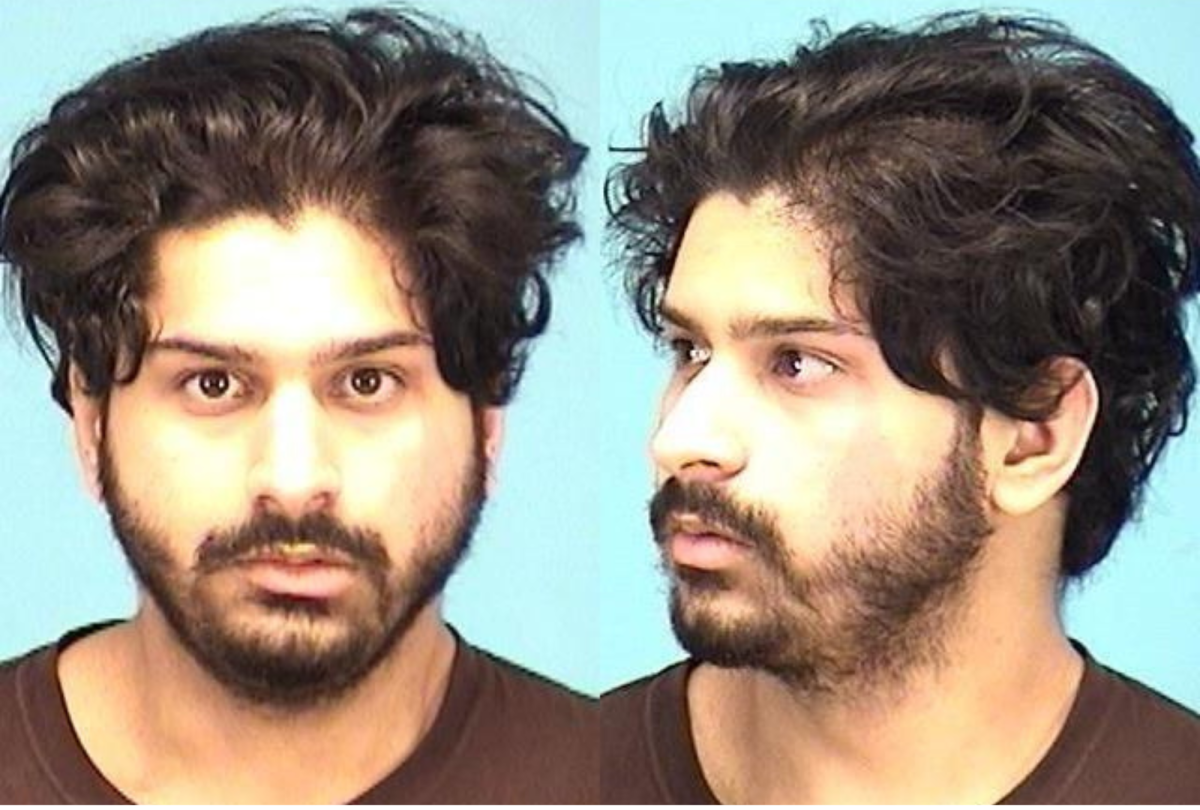 Newsweek reached out via email and social media on Saturday to the NRPD and CAIR-Cleveland for comment.
It was unclear at the time of publication whether Hesham Ayyad had retained an attorney who could speak on his behalf.
Ayyad initially claimed, according to the CAIR-Cleveland statement, that he was walking home shortly after 4 p.m. on October 22 when a dark-colored SUV approached him. He said the driver rolled down the window and began yelling anti-Palestinian comments at him, including "Kill all Palestinians" and "Long live Israel," before swerving his car. The SUV driver allegedly struck Ayyad, then drove away while shouting, "Die!"
Faten Odeh, interim executive director for CAIR-Cleveland, urged authorities to monitor crimes related to the "rising Islamophobia and anti-Palestinian racism" in the statement issued a day after Ayyad was hospitalized.
The CAIR-Cleveland statement also included a photo of Ayyad appearing to be in the hospital while wearing a neck brace.
"We hope the North Ridgeville Police Department and the FBI will collect all the information they need to charge this individual with a hate crime," Odeh said in the October statement. "We should all feel safe to walk down the street to grab a bite to eat, go to the store, and go to school."
Investigators believe that Ayyad lied, saying that he was never struck by a vehicle nor subjected to racial slurs, but rather he was injured during a fight with his younger brother, who is also facing charges. Video surveillance from the scene confirms an altercation occurred, NRPD said.
His brother, 19-year-old Khalil A. Ayyad, of North Olmsted, was also arrested and charged with domestic violence and assault for his involvement in the fight.
Both brothers are scheduled to appear in Elyria Municipal Court on Tuesday.
Uncommon Knowledge
Newsweek is committed to challenging conventional wisdom and finding connections in the search for common ground.
Newsweek is committed to challenging conventional wisdom and finding connections in the search for common ground.