A Republican lawmaker's impersonation of Yoda from Star Wars during Donald Trump's rally in Iowa has prompted jokes on social media.
Iowa state Rep. Mike Sexton likened the 2024 election to the Star Wars movies, where rebels battle the autocratic Galactic Empire, during his speech at the event at a high school in Fort Dodge.
In his Yoda voice, he told the crowd that the "dark side is very powerful" in President Joe Biden, while the "force is strong" in former President Donald Trump.
"Mmm the dark side is very powerful in Biden," Sexton said. "Crooked, is he. Your country, he does not care. The force is strong in Trump. Win, he must. Help him, you can. Caucus for him, you shall. For without his victory, all hope is lost."
Newsweek has contacted Sexton's office for comment via email.
Sexton's impersonation sparked mockery after a clip was posted on X, formerly Twitter, where it has amassed more than a million views.
Among those that responded to the clip was Mark Hamill, the actor who played Luke Skywalker in the Star Wars films.
"The Cringe is strong with this one," Hamill wrote on the platform.
"Terrible, this Yoda impression is," wrote Bryan Clark.
Ben Meiselas, the co-founder of the liberal outlet Meidas Touch, wrote: "This is weird. Just very weird."
Journalist Nick Field wrote that Republicans "desperately want to make Star Wars, written by a long line of progressives, into a conservative story."
Another person wrote that if Trump "was in the [Star Wars] universe he would have championed the Empire, switched sides at the last second to 'win' and stay in power then actively helped the First Order overthrow the New Republic. He IS the dark side."
Some noted that Trump's 2020 campaign manager Brad Parscale had once referred to the reelection effort to the Empire's Death Star, which is destroyed at the end of the 1977 film.
"That dumba** knows nothing about Star Wars, especially after the Trump campaign compared themselves to the Death Star in 2020," one person wrote.
Trump's speech at the rally saw him celebrating what he called a "gigantic" win in a Colorado election case.
His visit was part of an effort to sign up supporters and volunteers before Iowa's caucuses that will kick off the race for the Republican presidential nomination.
Trump boasted that polls show that he is way ahead of his rivals, but he urged attendees to turn out on caucus day to "make sure we have a big victory."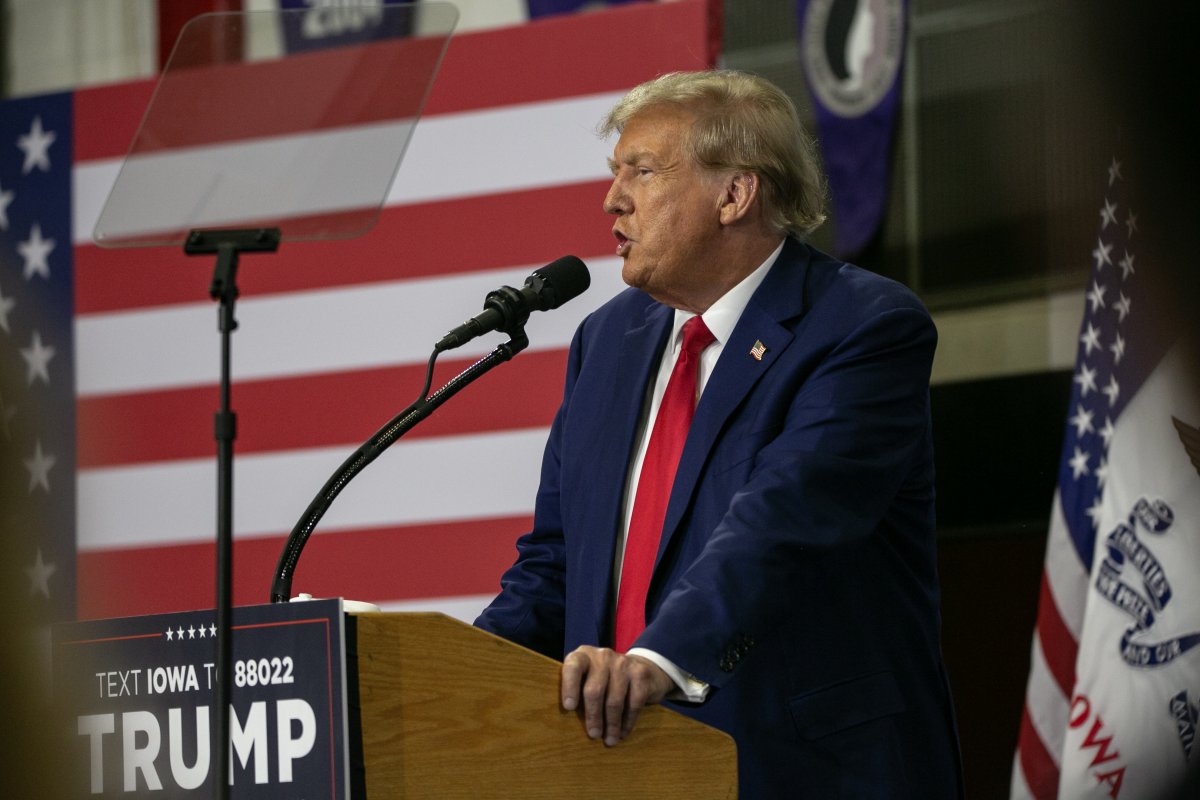 Uncommon Knowledge
Newsweek is committed to challenging conventional wisdom and finding connections in the search for common ground.
Newsweek is committed to challenging conventional wisdom and finding connections in the search for common ground.