Conservatives denounced the U.S. Supreme Court's rejection to hear an appeal request by Derek Chauvin, the former Minneapolis, Minnesota, police officer who killed George Floyd.
Chauvin was found guilty of second-degree murder in 2021 nearly a year after Floyd's killing in May 2020, when Chauvin, who is white, kneeled on the neck of Floyd, a Black man, for over nine minutes during an arrest. The death sparked global unrest and reignited the Black Lives Matter movement.
The 47-year-old disgraced cop is serving 22 1/2 years in prison, convicted on three counts of second-degree murder, third-degree murder and manslaughter. Chauvin's legal team later filed an appeal in Minnesota court and requested a new trial, arguing that his conviction was plagued by jury bias and that he was deprived of his right to a fair trial. According to a report by Bloomberg Law, the Supreme Court ordered Monday, without comment, to refuse to reconsider the trial.
Newsweek reached out to Chauvin's appellate lawyer, William Mohrman, for comment via email on Monday.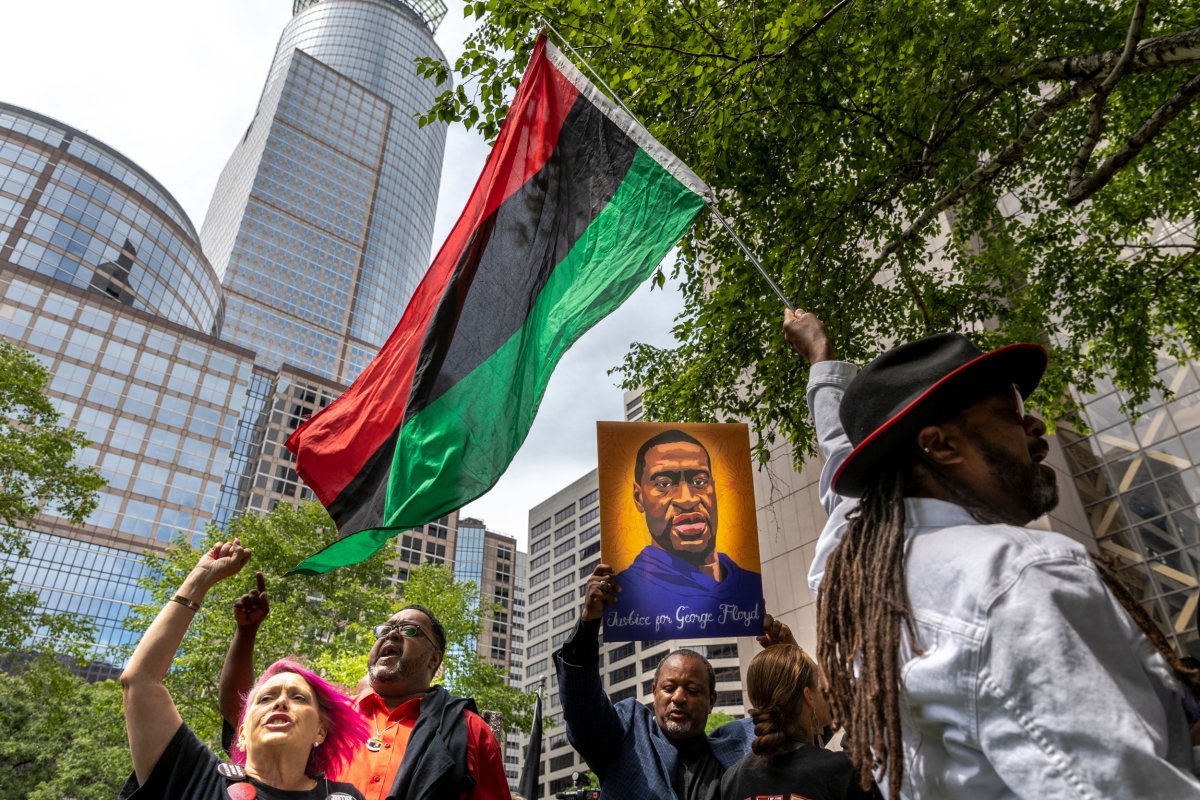 The order was bashed over social media by Republicans, such as Steve Cortes, former adviser to ex-President Donald Trump, who wrote on X, formerly Twitter, "Chauvin's conviction was a total miscarriage of justice."
Other conservative users raised questions regarding Floyd's cause of death, which has long been debated by Republicans after the Hennepin County Medical Examiner's Office found that the 46-year-old had traces of fentanyl in his system. As Newsweek previously reported, the examiner found that Floyd died of "cardiopulmonary arrest," meaning that the stress on Floyd's body while Chauvin arrested him caused his heart to cease pumping blood to the rest of his body.
Conservative internet personality Merissa Hansen posted to X on Monday in light of the Supreme Court decision, "Why would a Supreme Court deny to review Derek Chauvin's conviction when there's absolute proof that Floyd died with a lethal dose of fentanyl in his system?"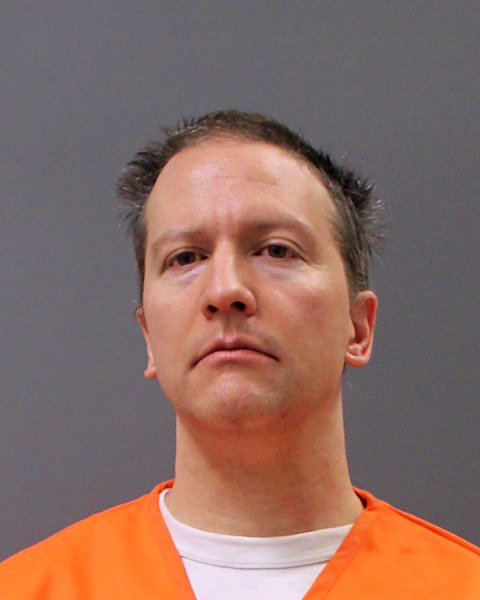 Former Minneapolis Police Officer Derek Chauvin poses for a booking photo after his conviction April 21, 2021, in Minneapolis, Minnesota.
Minnesota Department of Corrections via Getty Images
Joe Cozzo, conservative podcaster, also accused the high court of avoiding ruling on Chauvin's case as a way to appease Democratic voters.
"U.S. Supreme Court declines to review Derek Chauvin's conviction in George Floyd's death," Cozzo posted to X. "Translation = We will overturn his conviction, which will lead to the Democrats starting a race war once again. And we don't want blood on our hands."
The Supreme Court leans right, with six conservative and three liberal-leaning justices.
Chauvin's lawyers had implored the high court justices to consider if the jurors selected for the murder trial had been influenced to avoid the "threat of harm to the community if a guilty verdict was not reached," reported Reuters. The defense team also claimed that one jury member may have failed to disclose his biases, claiming the individual had attended a rally in support of Floyd prior to trial.
Chauvin was also sentenced in July 2021 to 21 years in prison for violating Floyd's civil rights after he pleaded guilty to the charges about six months prior. Last week, Chauvin filed a request seeking to overturn the conviction based on what the defense team claims is new evidence that Floyd died due to an underlying medical condition.
Neal Katyal, former acting solicitor general of the United States who argued against Chauvin's appeals request in Minnesota court earlier this year, celebrated the Supreme Court's decision in a post on X Monday. Katyal also worked alongside Minnesota Attorney General Keith Ellison, lead prosecutor in Chauvin's conviction.
"Pleased to report that the US Supreme Court has denied Derek Chauvin's appeal after his conviction for the murder of George Floyd," Katyal posted to X. "It was the Privilege of a lifetime to work with the incredible @keithellison and the dream team he put together, and my team of 7 incredible @HoganLovells associates, over the last three years."
Uncommon Knowledge
Newsweek is committed to challenging conventional wisdom and finding connections in the search for common ground.
Newsweek is committed to challenging conventional wisdom and finding connections in the search for common ground.