Angel Reese is one of the best players in women's college basketball, and one of the biggest names in college basketball as a whole.
Reese was also, however, a healthy scratch from the defending NCAA champion LSU Tigers' game against Southeastern Louisiana last week. That came on the heels of an odd game against Kent State. Reese missed a 3-pointer on the first possession of the game and was immediately benched less than a minute into the first quarter. After re-entering the game, Reese scored quickly, but she did not play in the second half.
So where exactly is Reese? When will she be back? Is she still a part of the team?
The answers offered by LSU head coach Kim Mulkey haven't shed much light, but regarding the above: We don't know, we don't know, and yes.
After the Kent State game, Mulkey was asked if she would discuss why she benched her star forward.
"I could, but I won't," Mulkey told reporters. "It was just a coach's decision."
That set the stage for Friday's absence, after which Mulkey was similarly vague and sounded somewhat affronted that reporters were still asking about Reese's situation.
"You want me to explain why?" Mulkey said. "It's very obvious Angel was not in uniform. Angel is a part of this basketball team, and we hope we see her sooner rather than later."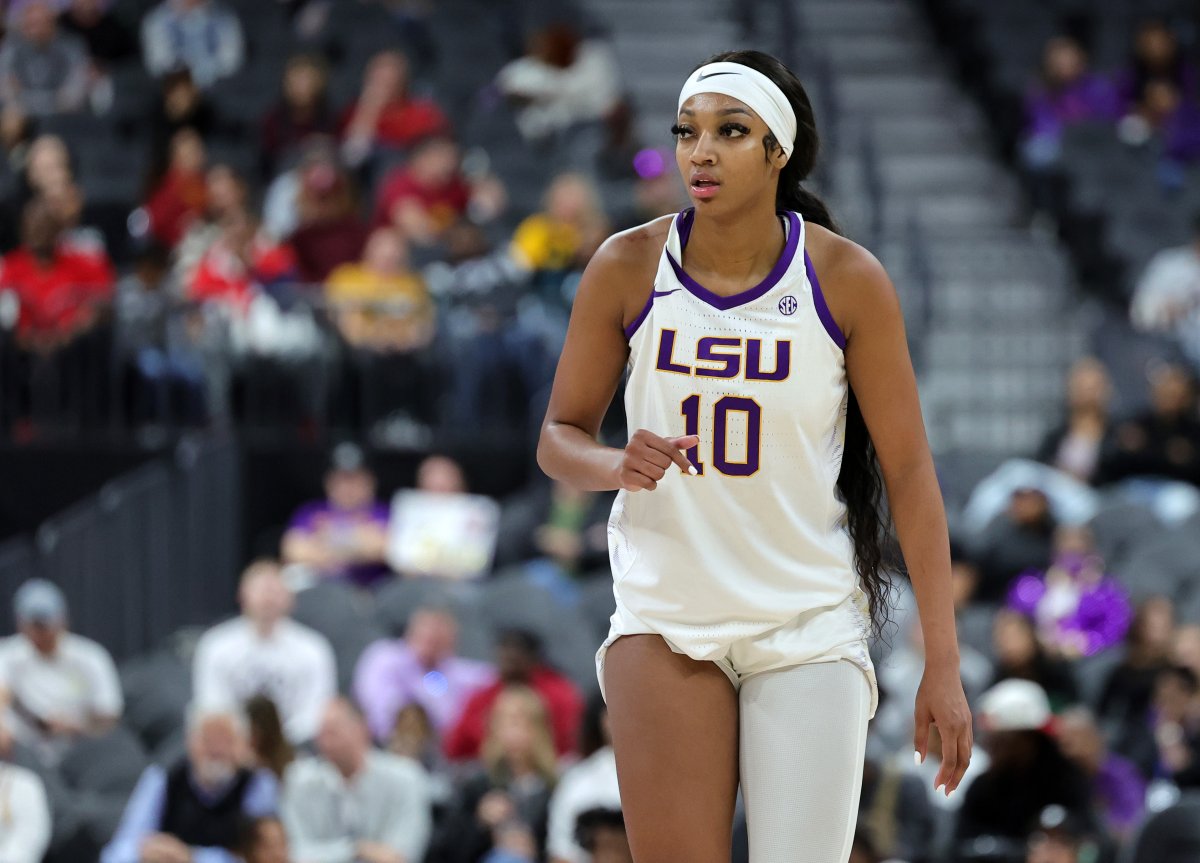 Another reporter started to follow up, asking whether Reese's absence was her own decision, but Mulkey interrupted him.
"I'm not going to answer anymore," Mulkey said. "That's it. That's all y'all need to know. OK? Let's talk about this great crowd."
LSU players were not made available to talk to reporters following Friday's game, which the No. 5 Tigers won 73-50. A spokesperson for LSU referred Newsweek to Mulkey's comments postgame on Friday.
Mulkey's responses, of course, have done little to quiet the chatter about Reese's status. Reese has maintained silence on social media, with two exceptions. On Sunday, she posted "please don't believe everything you read" on X, formerly Twitter.
Later on Sunday, Reese posted a video on her Instagram stories in which Colorado football coach Deion Sanders explains why he doesn't care what anybody else thinks of him.
"Look at me," Sanders said in the video. "What about me would make you think that I care about your opinion of me? Your opinion of me is not the opinion that I have of myself. You ain't make me, so you can't break me. You didn't build me, so you can't kill me."
Reese's celebrity status rose significantly during the NCAA postseason, when she helped lead LSU through the NCAA tournament. LSU defeated Caitlin Clark and Iowa in the NCAA Finals, and Reese went viral for celebrating by waving her hand in front of Clark's face and pointing to her ring finger.
The Tigers' season started on a sour note when Colorado blew them out 92-78. Reese scored 15 points, but she needed 15 shots to do it.
Reese, of course, is eligible for name, image and likeness (NIL) money, and On3 Sports estimates Reese's NIL earning potential at $1.7 million. That places Reese seventh on the outlet's NCAA list. The only athletes above Reese include LeBron James' son Bronny, Deion Sanders' son Shedeur, gymnast Livvy Dunne, Arch Manning, potential No. 1 pick Caleb Williams and Colorado receiver Travis Hunter.
On Sunday, ESPN's Rebecca Lobo said Mulkey has "a stronger personality than any of the personalities that she has."
"This is a team that has a lot of talent," Lobo said.
LSU will take on Texas Southern Monday evening. It's unclear whether Reese will be available. Presumably, the longer she is out without further explanation, the louder the noise will grow.
Uncommon Knowledge
Newsweek is committed to challenging conventional wisdom and finding connections in the search for common ground.
Newsweek is committed to challenging conventional wisdom and finding connections in the search for common ground.