Training platform Prehired will pay $30 million to student borrowers for allegations that included making false promises, trapping students with loans that violated the law, and directing debt collectors to borrowers who could not pay.
The Consumer Financial Protection Bureau (CFPB) worked with Washington, Delaware, California, Oregon, Minnesota, Illinois, South Carolina, North Carolina, Massachusetts, Virginia, and Wisconsin on the action, the agency said on Monday. The stricture was rubber-stamped by a federal court and mandates that Prehired ceases operations in addition to paying $4.2 million as a remedy to those affected by its "illegal practices and voids all of its outstanding income share loans, valued by Prehired at nearly $27 million," CFPB said.
"Prehired lured student borrowers into debt with false promises of job placements and claims that students wouldn't have to pay until they got a job," Rohit Chopra, CFPB Director, said in a statement. "Today's action with our state partners ensures that borrowers harmed by Prehired can receive redress and have their illegal loans canceled."
A CFPB spokesperson told Newsweek that Prehired created over a thousand income share loans, referring to agreements where students borrow to pay for education and pay back the debt from a share of their earnings. Prehired Recruiting, an affiliated entity that was also named in Monday's order, sought to collect $25,000 from each consumer, for a total of over $7.2 million, the spokesperson pointed out.
"The final stipulated judgment and order, signed by the court today, voids all income share loans originated or sold to consumers and prohibits their sale and collection," the spokesperson said.
Prehired, based in Delaware, offered a 12-week training curriculum as a way to get students ready for jobs as software sales development representatives, according to the CFPB. The company said that its trainees could earn six-figure salaries.
The company's website said, "After 12 weeks, Prehired members average $69,000 in their first year with 6-figure potential after that. Start with zero upfront cost and a job guarantee."
It added: "Prehired members are HIRED in 12 weeks on average, while those who attend other programs are barely finishing their coursework."
Newsweek contacted Prehired for comment via email on Monday.
CFPB alleges that Prehired, in their words, deceived borrowers by claiming its loans were not loans, kept borrowers in the dark about key loan information, tricked consumers with deceptive debt collection practices and filed debt collection lawsuits in a jurisdiction far away from where the consumers lived and were not able to be physically present when they executed the financing contract.
The order to Prehired approved by a court demands that the company pay $4.2 million to student borrowers who paid money on loans between 2019 and 2023. All debt to students worth about $27 million will be erased and the company has also been ordered to shut down operations.
"Prehired is permanently banned from offering income share loans in the future, or any activities related to vocational education," CFPB said in a statement. "The company has already filed for Chapter 7 bankruptcy and ceased operations, and under the terms of this order it will stay shut down for good."
In addition, to settle its financial responsibilities with students, it will be required to make a $1 million payment to the CFPB victims relief fund.
"The payment will make it possible for the CFPB to use that fund to provide additional compensation to borrowers harmed by the company's illegal conduct," the agency said in a statement.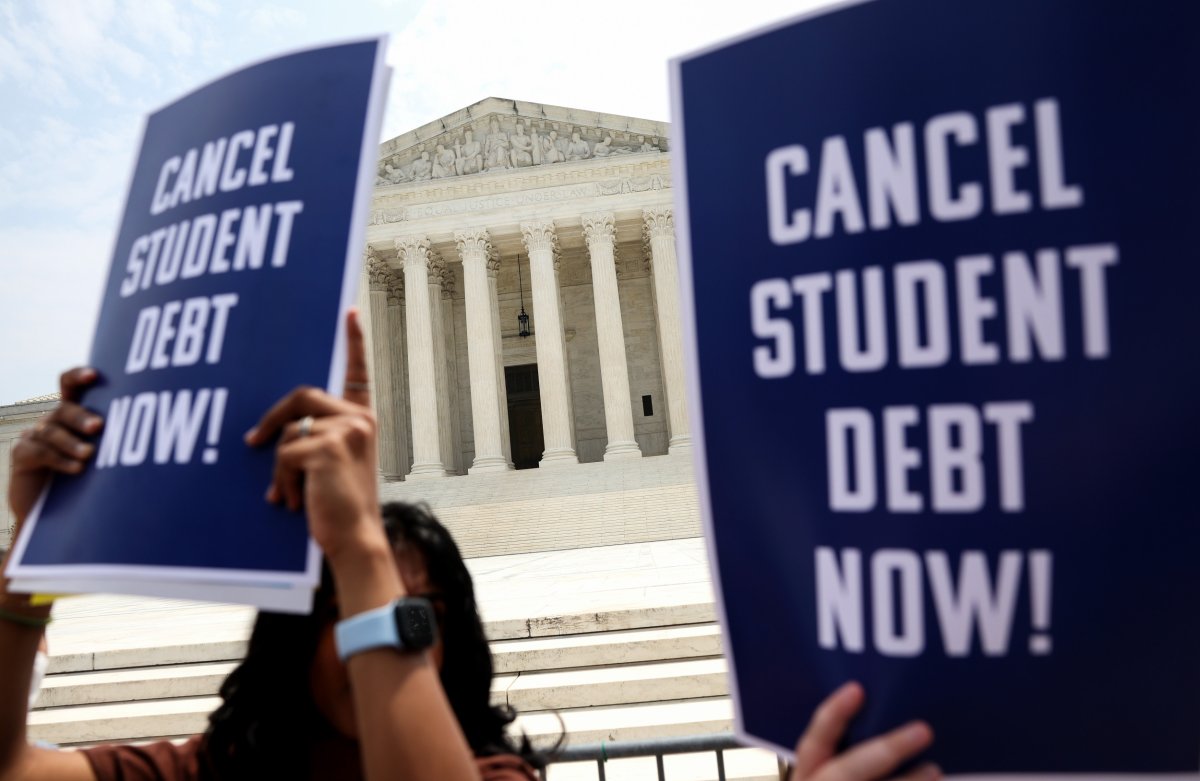 Uncommon Knowledge
Newsweek is committed to challenging conventional wisdom and finding connections in the search for common ground.
Newsweek is committed to challenging conventional wisdom and finding connections in the search for common ground.