If there were a Mount Rushmore of college football, Colorado coach Deion Sanders believes he would belong on it. He might have some trouble finding it, however.
On Tuesday, speaking with reporters after Friday's disappointing smackdown at the hands of Washington State, Sanders was asked about not living up to the expectations he set for himself and his program in his first season with the Buffaloes.
"Yeah, my expectations are out of the darn park," Sanders said, throwing his hands in the air. "You've got to understand, man. Come on, man."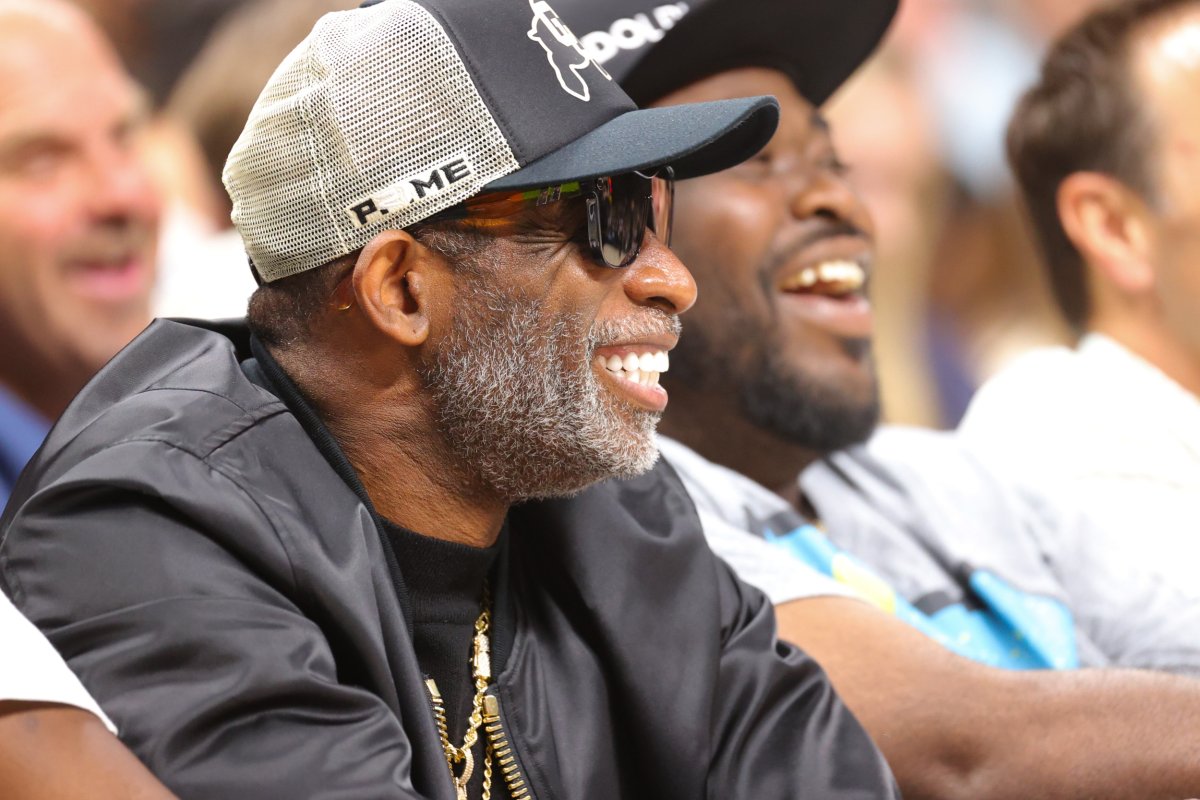 Then things went off the rails slightly.
"What are those little four heads that's in California? What do they call those?" Sanders asked. "The people's faces, that are engraved?"
Reporters paused briefly, then suggested to Sanders he might be thinking of Mount Rushmore, which stands roughly 1,300 miles from California in the Black Hills of South Dakota.
"I sit up there," Sanders made sure to add before turning his attention to the correction. "It's in where?"
South Dakota.
"I thought it was in L.A. all this time," Sanders said, then laughed with reporters and smacked the table. "Wow, my geography. That's the Hollywood thing? That's what I thought, I'm sorry. Thank you for educating me. Jesus, South Dakota."
Ironically, Mount Rushmore is much closer to where Sanders gave his press conference in Boulder (375 miles) than Boulder is to Los Angeles (1,023 miles).
Colorado has not been able to find its way to a successful season. After a 3-0 start, the Buffaloes have gone 1-7 since the start of Pac-12 play, with their lone conference win over Arizona State.
A reporter asked Sanders if his team is tempted to start thinking about next season as it looks ahead to its final game of the regular season against No. 22 Utah on Saturday.
"We have a theme of each week, and we try to focus on 'We have to finish,'" Sanders said. "Anything that doesn't have a period, exclamation mark, question mark, whatever, it's not something that's finished, and I want to finish. I want to finish with an exclamation mark. I don't want to finish with a comma, a run-along sentence. I want to finish. And these guys, one thing, they practiced their butts off today. I didn't see any quit in them."
Colorado and Utah will head to the Big 12 next season. Kickoff for Saturday's contest is at 3 p.m. ET and will be shown on the Pac-12 Network. As of Tuesday afternoon, Sanders' squad is a 22-point underdog on DraftKings.
Uncommon Knowledge
Newsweek is committed to challenging conventional wisdom and finding connections in the search for common ground.
Newsweek is committed to challenging conventional wisdom and finding connections in the search for common ground.