Attorneys who want Donald Trump's election-interference case dismissed have until Wednesday to explain why Trump is immune from prosecution.
Their submission will respond to Special Counsel Jack Smith, who told the court that Trump is comparing himself to Abraham Lincoln and George Washington in his attempts to escape electoral-fraud charges. Washington D.C-based federal judge, Tanya Chutkan, will weigh up both sides before deciding whether Trump has presidential immunity or whether his case will continue to trial in 2024.
Chutkan, who has twice placed Trump under a gag order and said he is not above the law, is unlikely to fully dismiss the charges.
Trump was indicted in August and charged with four counts related to alleged attempts to obstruct the 2020 election. The charges are conspiracy to defraud the United States, conspiracy to obstruct an official proceeding, obstruction of and attempt to obstruct an official proceeding, and conspiracy against rights. He has pleaded not guilty to all charges, denied any wrongdoing and said that the case is part of a political witch hunt because he remains the frontrunner for the 2024 GOP presidential nomination.
Newsweek sought email comment from Trump's attorney on Tuesday.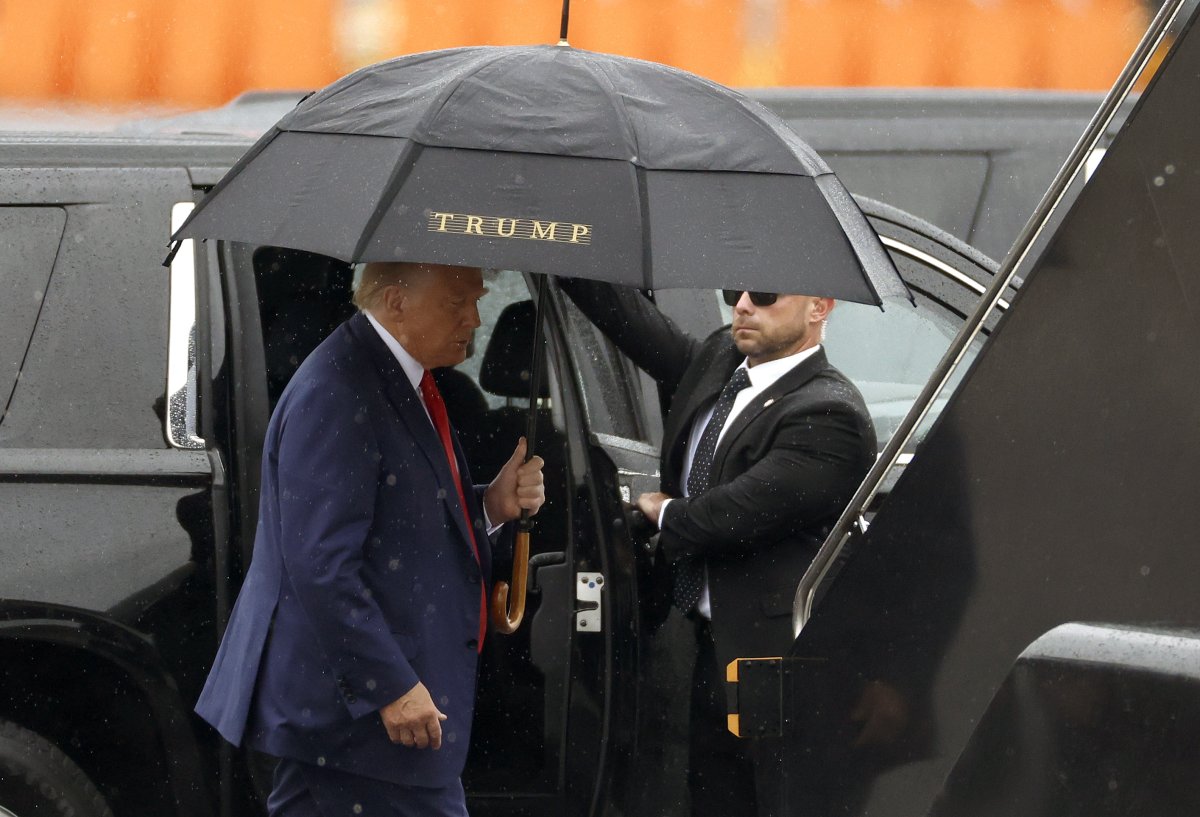 In his October 19 rebuttal to Trump's application to dismiss the charges, Smith wrote that the former president is subject to the same laws as 330 million other Americans.
"Defendant Donald J. Trump moves to dismiss the indictment, asking the Court to afford him absolute immunity from criminal prosecution for what he expansively claims was official conduct during his presidency. That novel approach to immunity would contravene the fundamental principle that 'no man in this country is so high that he is above the law,'" Smith wrote.
"He is subject to the federal criminal laws like more than 330 million other Americans, including Members of Congress, federal judges, and everyday citizens," Smith added. He wrote that Trump "purports to draw a parallel between his fraudulent efforts to overturn the results of an election that he lost and the likes of Abraham Lincoln's Gettysburg Address and George Washington's Farewell Address. These things are not alike."
Later in the filing, it read: "The implications of the defendant's unbounded immunity theory are startling.
"It would grant absolute immunity from criminal prosecution to a president who accepts a bribe in exchange for a lucrative government contract for a family member; a president who instructs his FBI Director to plant incriminating evidence on a political enemy; a president who orders the National Guard to murder his most prominent critics; or a president who sells nuclear secrets to a foreign adversary," Smith wrote.
The special counsel's team also cited historical examples in making its case. These include the pardon issued to President Richard Nixon after he resigned from office in 1974 amid the Watergate scandal and the prosecution of Vice President Aaron Burr, who was acquitted on treason charges in 1807.
Smith reminded Chutkan that Trump is accused of "using deceit to organize fraudulent slates of electors in seven targeted states"; "attempting to enlist the Vice President to fraudulently alter the election results during the certification proceeding on January 6, 2021, and directing supporters to the Capitol to obstruct the proceeding and exploiting the violence and chaos that transpired at the United States Capitol on January 6, 2021."
That was in response to the 52-page filing by Trump's lawyers earlier in October that argued he is immune from prosecution because his efforts to overturn the results of the 2020 presidential election fall within his official duties as president.
Trump's lawyers have said in court documents that "there can be no doubt of the public perception of bias in this case."
Uncommon Knowledge
Newsweek is committed to challenging conventional wisdom and finding connections in the search for common ground.
Newsweek is committed to challenging conventional wisdom and finding connections in the search for common ground.